Kilimanjaro Expedition Dispatches
Big Brothers Big Sisters Kilimanjaro Climb and Safari 2008
Lemosho Route, February 29 – March 18, 2008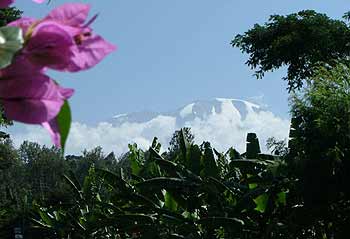 On March 3, 2008, members of Big Brothers Big Sisters (BBBS) team will embark on the adventure of a lifetime, climbing Mt. Kilimanjaro. Ascending the world's tallest freestanding mountain will take the team from the plains of Tanzania, through rainforests and into the glaciers surrounding the summit of Mt. Kilimanjaro at 19,341 feet above sea level.
Climbing a mountain is about more than just reaching the top...it's about reaching a goal that seems unachievable. There are thousands of children across the country waiting for a Big Brother or Big Sister. The mentoring programs from BBBS shows these kids that they can achieve more in their life. All they need at times is someone to believe in them and to give them the confidence that is needed for them to reach higher.
Big Brothers Big Sisters
Big Brothers Big Sisters (BBBS) matches adult men, women, couples and families to a child (aged 7-15) in the community who would benefit from a fun and supportive mentoring relationship. Mentoring is about the power of friendship. The volunteers and young people in the BBBS programs experience the magic of everyday moments when they're shared with a friend. Everyone needs someone to laugh, dream, and just hang out with...with friends it's the little things that mean the most.
Climbers and Safari Members:
Paul Couch
Diane King
Jim Kitching
Brenda Kitching
Michelle Smye
Mark Smye
Joel Smye
Pamela Smye
David Smye
John Stewart
Trevor Stuart
Steve Whittington
Latest News and Daily Dispatches:
If you've enjoyed following this Berg Adventures cybercast, please be sure to tune in for our next cybercast. Or better yet, contact us to let Berg Adventures help you with plans for your own great adventure!