Explore Kamchatka with Berg Adventures – Trip Description
Kamchatka: Russia's Land of Ice and Fire
The remote Kamchatka Peninsula is one of the world's last true wildernesses. Virtually unexplored, it is a landscape of contrasts – dramatic coastlines, virgin volcanoes, ice, fire and remarkably lush vegetation.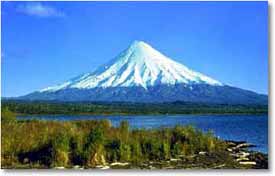 Here, the Earth is alive and evolving right before your eyes.
Our trekking itinerary is truly one-of-a-kind, unmatched in the business. We're drawn to Kamchatka like magnets, eager to explore its untapped and often unbelievable solitude and to challenge its mighty volcanic peaks for the ultimate view.
We'll use helicopters and expedition trucks to travel between trailheads. Our evenings will be spent in rustic cabins dining on fresh salmon and mingling with the locals.
Geologically, Kamchatka is one of the youngest regions on Earth – some of the peninsula's 120 volcanoes were born in 1975. There are more than 200 geysers constantly bubbling, snow-capped mountains towering over the Bering Sea, ancient forests with secluded lakes and rivers running ripe with salmon.
Few people have been to Kamchakta. Fewer still can share its secrets and explore its truly remote mystery. BAI's Kamchatka trek will put you in that group and leave you forever impacted by its beauty.
Internet Broadcast:
Updates from your adventure will be posted on bergadventures.com and on Berg Adventures Facebook page. If you would like to have a specific dispatch posted for your expedition, please contact our office for details. We will be happy to accommodate your requests. Our dispatches have been used by family and friends to follow the progress of our groups and by schools to learn about the wild places we visit. They can be a wonderful lasting archive of your adventure.