Quality Clothing for Extreme Weather Conditions
While working in all kinds of extreme weather conditions, our BAI guides and staff need to be well equipped and prepared with the best possible outdoor gear. We often have clients inquiring about specific clothing for their climb or trek with BAI.
It's now easier than ever to purchase great quality outdoor products, personalized with the Berg Adventures logo.
Over the years BAI has tested many brands and quality-levels of products. Our extensive experience ensures that everything sold in the BAI Online Store is a product that we would recommend and wear ourselves.
Purchase Products
Please Contact BAI to purchase any products or for any additional information.
About Outdoor Research
Outdoor Research is known for their performance, individual style and originality. Their jackets include side zips that provide awesome ventilation and articulated shoulders that allow the jacket arms to move almost independently. These jackets would be great for the spring and fall trek through the Khumbu on your way to Everest Base Camp or for the mid-afternoon trek up Kilimanjaro.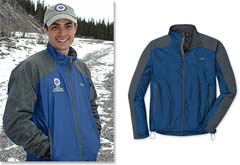 Men's Marvel Jacket
This jacket offers basic protection from light weather and cool temperatures. The lining keeps you feeling dry and comfortable throughout the day. Stretch woven arms and shoulders give you additional freedom of movement.
Brand: Outdoor Research
Color & Size: Abyss - L, XL; Oxide - XL; Black - L
Price: USD$98.95
In Stock
Women's Rumor Jacket
This hybrid jacket provides warmth and mobility in cool weather. Fleece keeps your core warm while stretchy polypro lets you move without restriction. The hood has a balaclava-style fit that wraps the sides of your face.
Brand: Outdoor Research
Size: M, L
Color: Coffee/Black
Price: USD$96.95
In Stock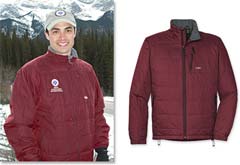 Men's Neoplume Jacket
Designed to replace bulky fleece, these slim jackets can be worn alone or as a mid-layer. Weather-resistant insulation keeps you warm and moving in bitter temperatures and compresses down into your pack when the sun hits. Their shells have a DWR finish that keeps wind and drizzle at bay.
Brand: Outdoor Research
Size: L, XL
Color: Retro Red
Price: USD$139.95
In Stock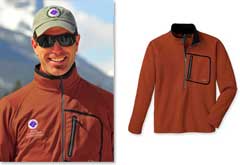 Men's Specter Jacket
This mid-weight fleece offers stretch and comfort in cool weather. The smooth face resists abrasion from trees and boulders and the interior feels soft against your skin. A full-length zipper allows it to be pulled easily over layers.
Brand: Outdoor Research
Style & Size: Pullover - L, XL; Full Zipper - M
Color: Oxide
Price: USD$98.95
In Stock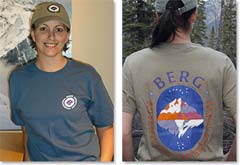 Berg Adventures Tees
Our BAI Navy or Khaki T-shirts are 100% cotton. They come in a variety of sizes that can fit any trekker.
Size: S, M, L, XL
Color: Khaki, Navy
Price: USD$18.00
In Stock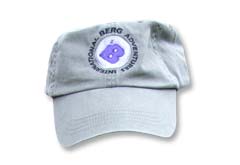 Berg Adventures Cap
Size: One size fits all
Color: Gray
Price: USD$15.00
In Stock