June 18, 2006 - Happy Father's Day from La Paz

Listen to Audio of John's Call (.wav)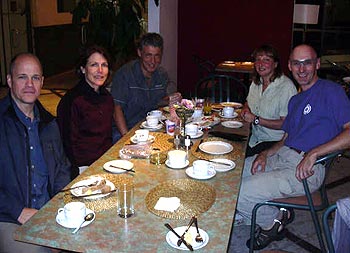 Well happy father's day from La Paz, this is John Freeman calling you again. Our whole team has arrived now, Jerri Bryant and Steve Slaughter landed today early morning in La Paz. We had our first team meeting with the whole group and the team is ready for adventure. Juan Carlos who is a wonderful, cultural guide gave us all a taste of what is to come.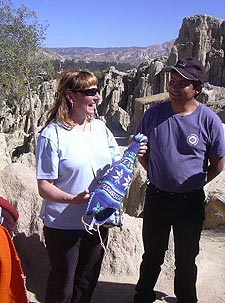 Later we walked up to the Witch's Market which is a great place to get a feel for the energy of La Paz. Alpaca, silver, leather goods are all on display, even herbal traditional medicines are available in the market.
Tonight we will gather for our welcome dinner which is always a favorite for the group to get together, swap stories of climbs done and climbs yet to come. And we will continue to report to you about our adventures, here in the Altiplano and then on to the high Andes mountains.