November 14, 2006 – The Second Phase of our Adventure

Listen to Audio of John's Call (.wav)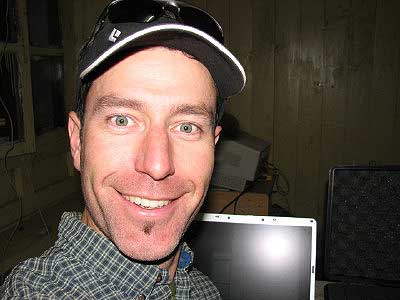 We are all in Pangboche now after another good day in the Khumbu. After our success yesterday on Lobuche we trekked down the valley to Pangboche. The thicker air feels good and will help us recover for the next phase of our expedition after our big effort on summit day. Soon Karen will be continuing her trek down to Lukla and the return flight to Kathmandu. From there she continues back to Seattle where I know her friends and family whom she spoke of often are awaiting her return.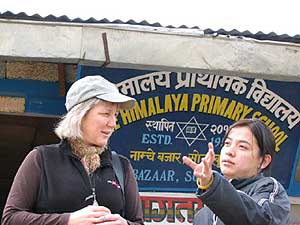 For Peter and I the second phase of our adventure continues, Ama Dablam here in Pangboche towers above us. Peter did a great job on Lobuche and continues to acclimatize well. On Lobuche he showed great strength, endurance and motivation which we will definitely put to the test on Ama Dablam. One of our climbing Sherpas, Pasang, is stocking the camps for us now. I believe tomorrow he will be at Camp II.
Dasona our lead climbing Sherpa who has a lot of skill and experience will only help improve our chances at a summit.