November 6, 2006 – Exploring Khunde

Listen to Audio of John's Call (.wav)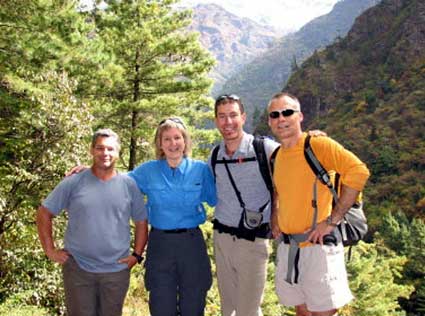 Hi everybody, it's John calling from Khunde. It's November 6th and today was a rest day for us in Khunde. This village is the hometown of our Sirdar, Ang Temba and he was happy to show us around the town where he grew up.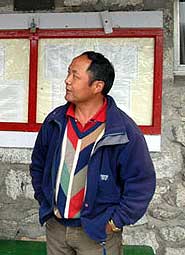 It's a great little town nestled here in the mountains. In the clear morning we actually had a wonderful view Ama Dablam which is the second objective of this expedition. We were all pretty excited to use up some of our memory space in our cameras.
As I mentioned before in our expedition dispatches, Karen is a nurse in Seattle, so when the Khunde hospital opened at 9:00 this morning we walked over to have a visit with Dr. Kami. Karen brought a bag full of medical supplies that she donated to the hospital.
The hospital is the main point of care in the region and it oversees about seven health clinics that service the Khumbu. It provides free care and low cost meds to Nepalese which is very much appreciated. They also treat foreign travelers and more than a few people to the region have used their services and been happy to pay the small fees they charge for the quality services they provide.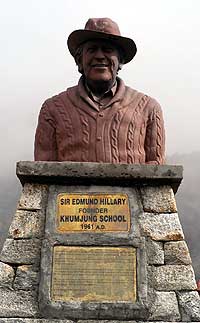 Later in the morning we walked down to the nearby town of Khumjung. Our first visit was an interesting one, we went to the monastery there and we also went to inspect a genuine yeti skull. This rarely seen creature has been the reason for several expeditions to the Khumbu valley. This skull is one of the few pieces of proof, or is it, we seem to wonder. And no trip would be complete to Khumjung without a visit to the Sir Edmund Hillary School. We all wondered if Sir Edmund had any idea of what change his summit would bring to the region. The school started with just one building and has grown to more than a dozen. The school provides high quality education to a very large area here.
Tomorrow we will continue to acclimatize and continue our trek.