November 2, 2006 – Keeping a Steady Pace

Listen to Audio of John's Call (.wav)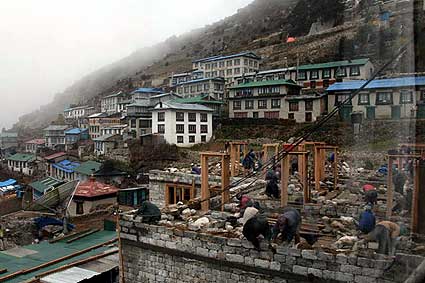 Well we are in Namche Bazaar. Today is day 3 and we just finished another great dinner prepared by our cook Karsang here at the Panorama Lodge. All the great food that our team has been eating makes a big difference as we trek all day and gain much elevation. We are presently at 11,300 feet or just about 3400 meters.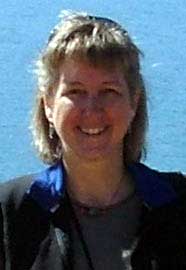 Today was our biggest day of trekking so far and everyone did very well. Karen and George who have been into this part of the world before and both have gone to Everest Base Camp with Berg Adventures in the past, knew what to expect on the infamous Namche Hill. Showing their experience today both helped our group keep a very steady Sherpa pace as they climbed up the hill. Without rushing we managed to beat all the Sherpa team estimates of time from Phakding to Namche, we made it in good time. None of us are all that tired; we reached Namche feeling quite well. But we will appreciate our day of rest tomorrow.
We will explore the village tomorrow and do some shopping. There is a lot to do and see here in Namche Bazaar.