November 24, 2006 – Ama Dablam Wrap-Up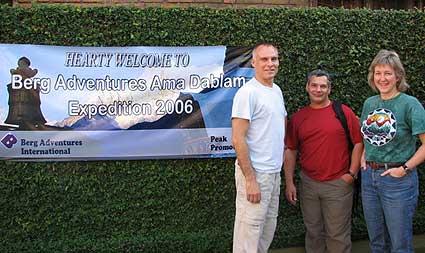 (Report from the Berg Adventures Office)
It looks like our Ama Dablam season has ended for another year. Peter was successful in returning to Kathmandu from Lukla today and was lucky enough to change his ticket to fly from Kathmandu to Bangkok on the same day. So Peter is on his way home, just in time for the US Thanksgiving holiday weekend.
John was not so lucky in getting his ticket changed so he has decided to stay in the Khumbu for another week until he departs on December 3rd from Kathmandu back home. John tells us that he doesn't mind though, an extra week in the mountains will be like a vacation for him.
Please tune in to our 2006 Vinson expedition dispatches which have now begun. We wish everyone a wonderful beginning to the fast approaching holiday season.